We ALWAYS get asked what sizes we wear so we've made it easy for you!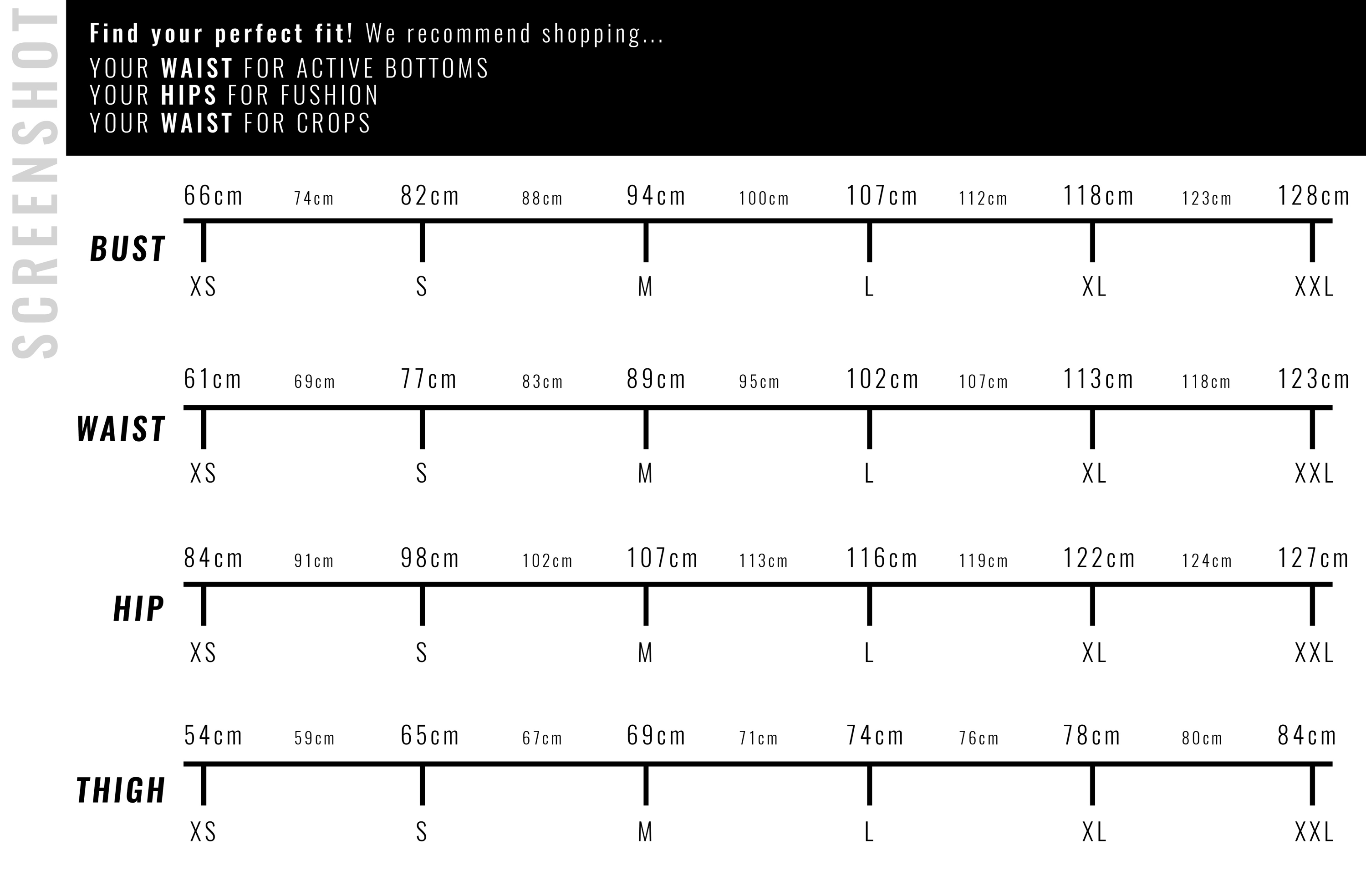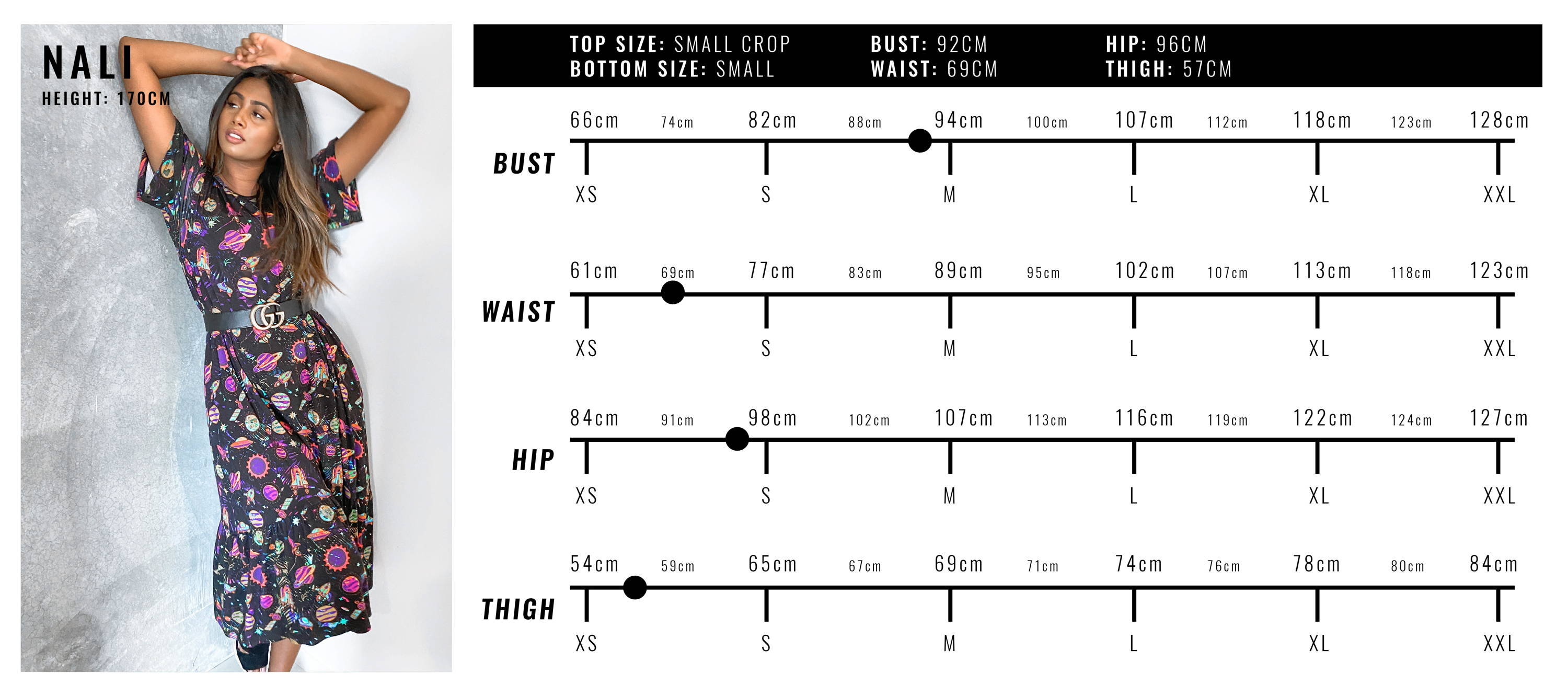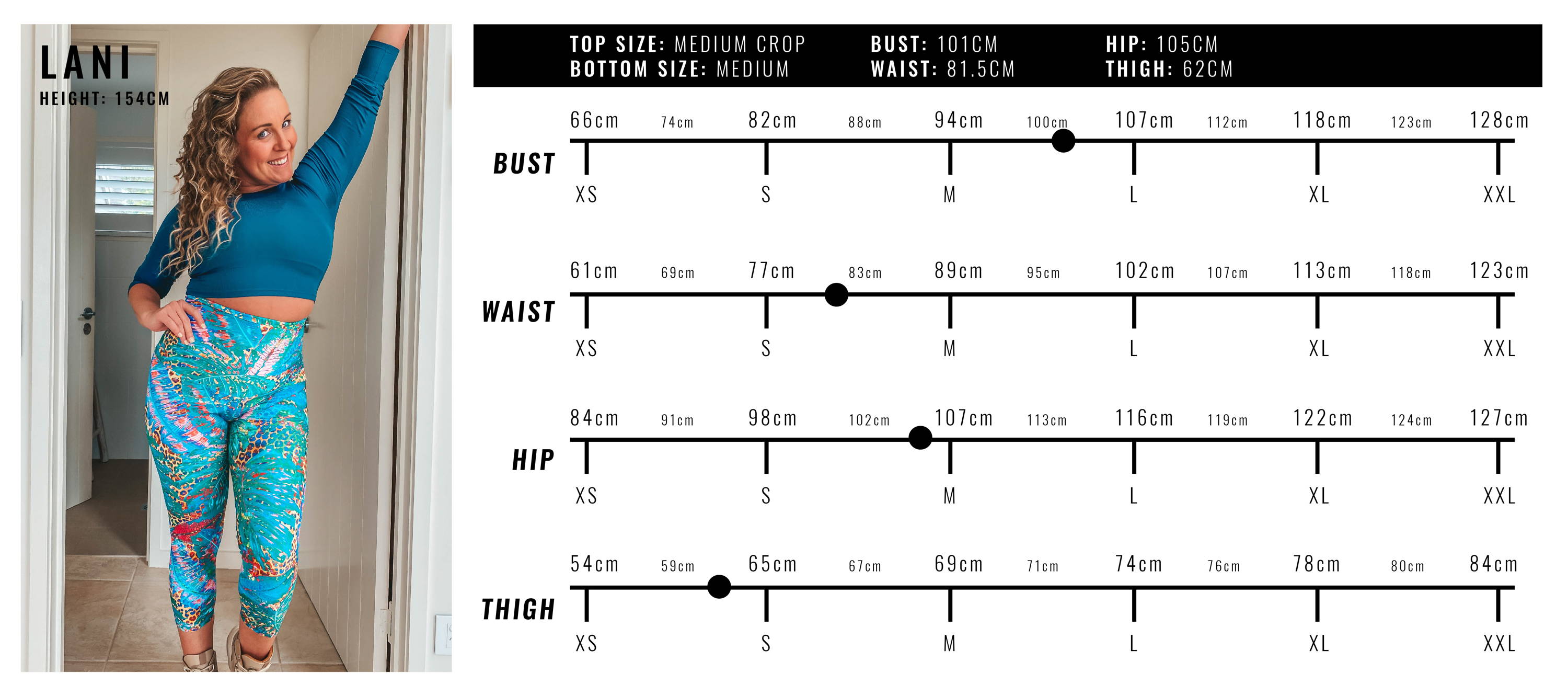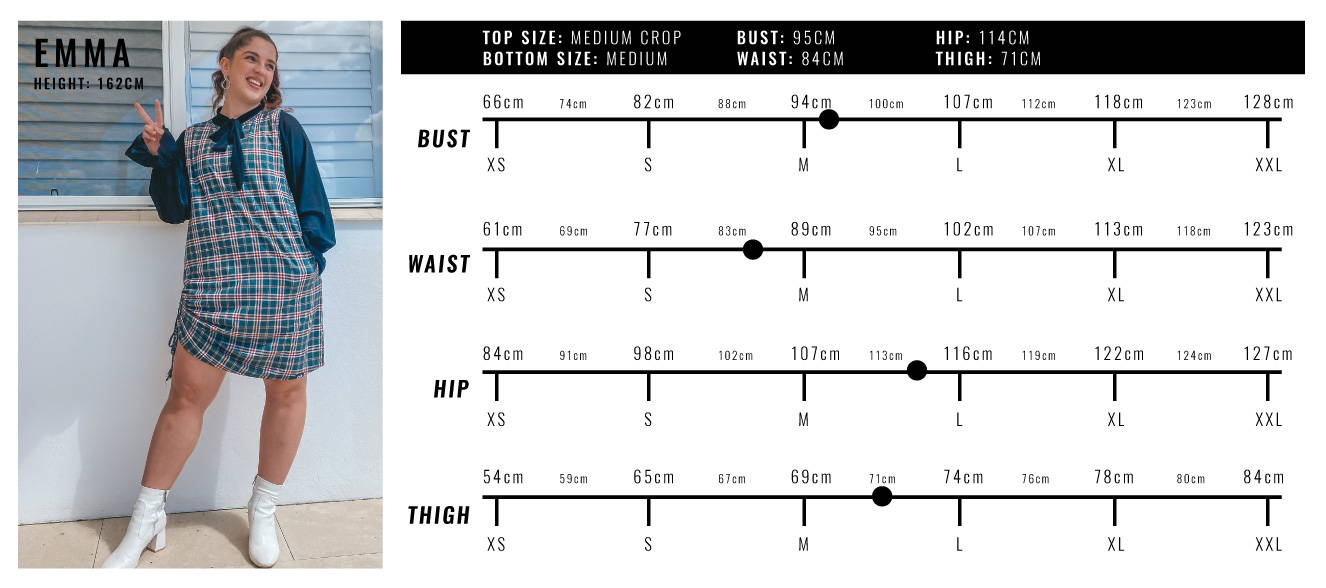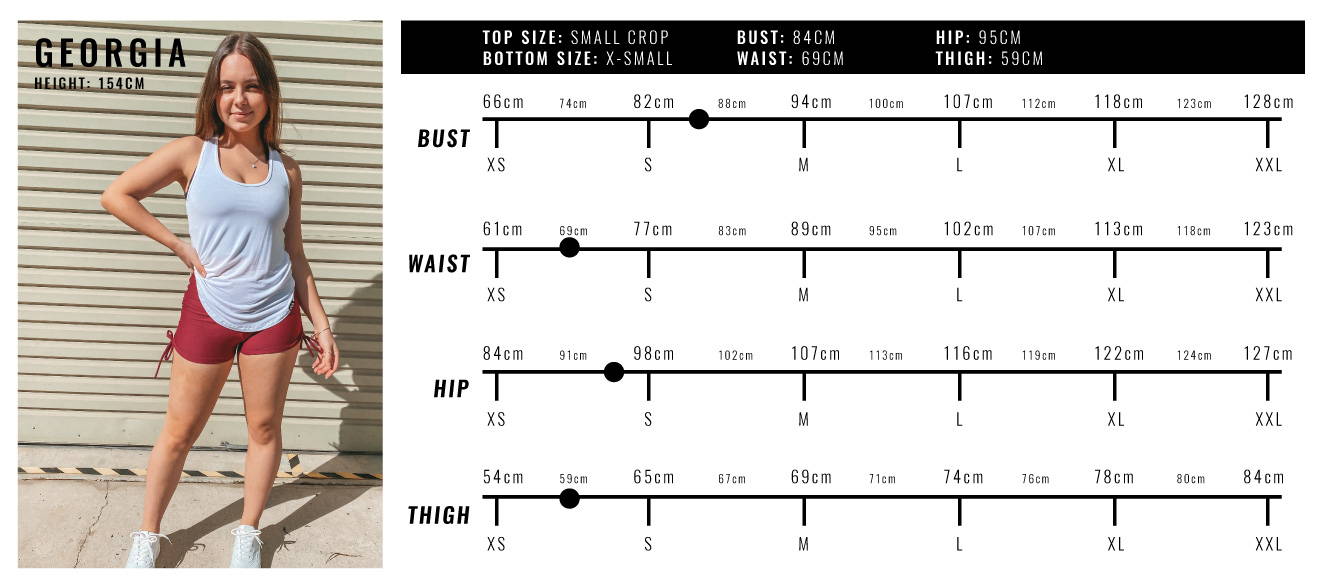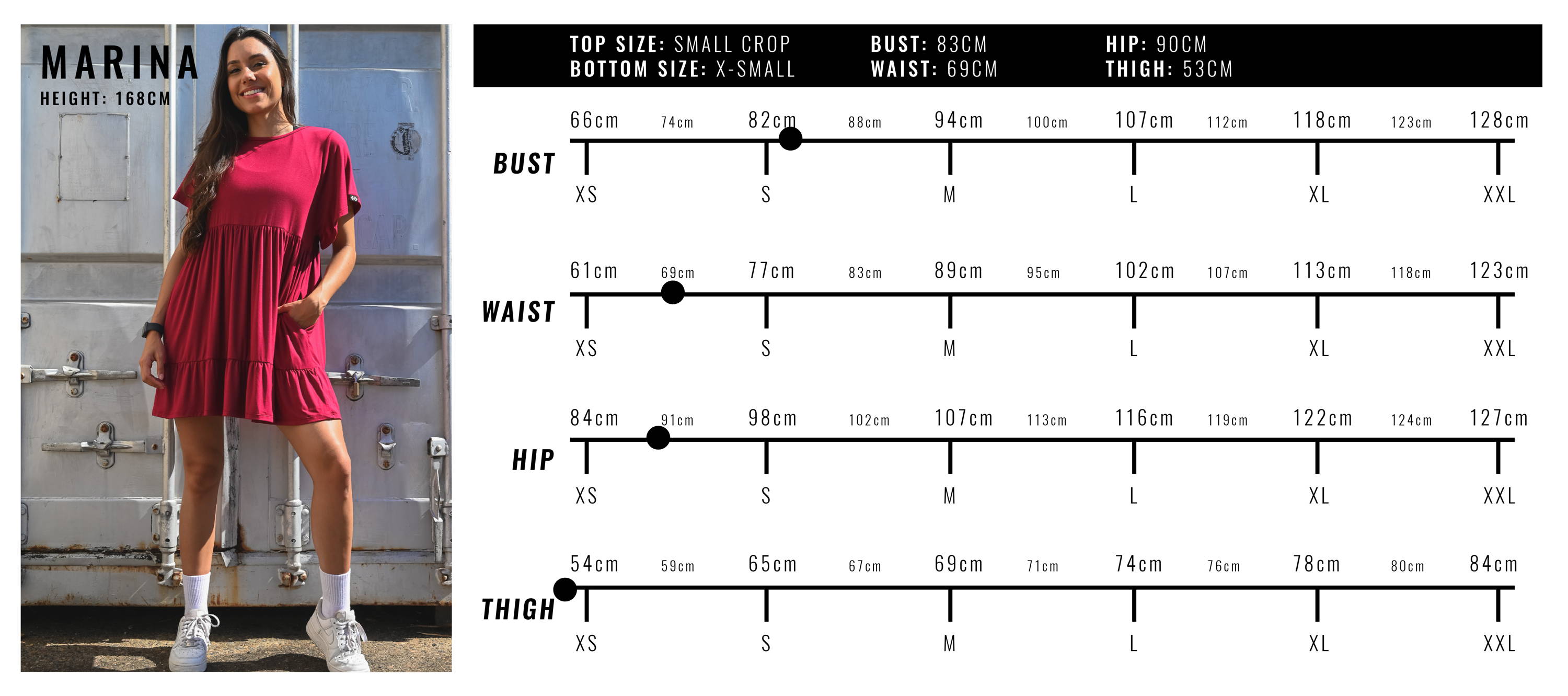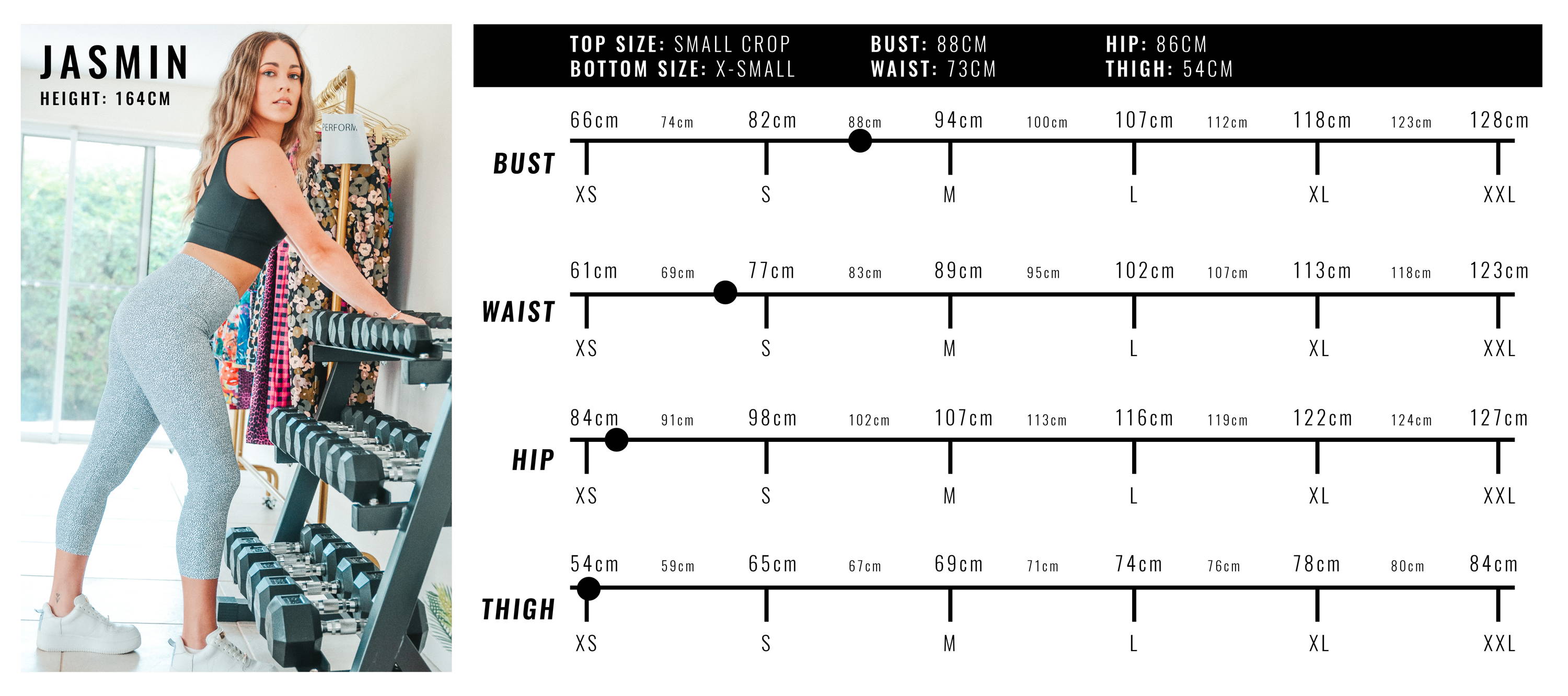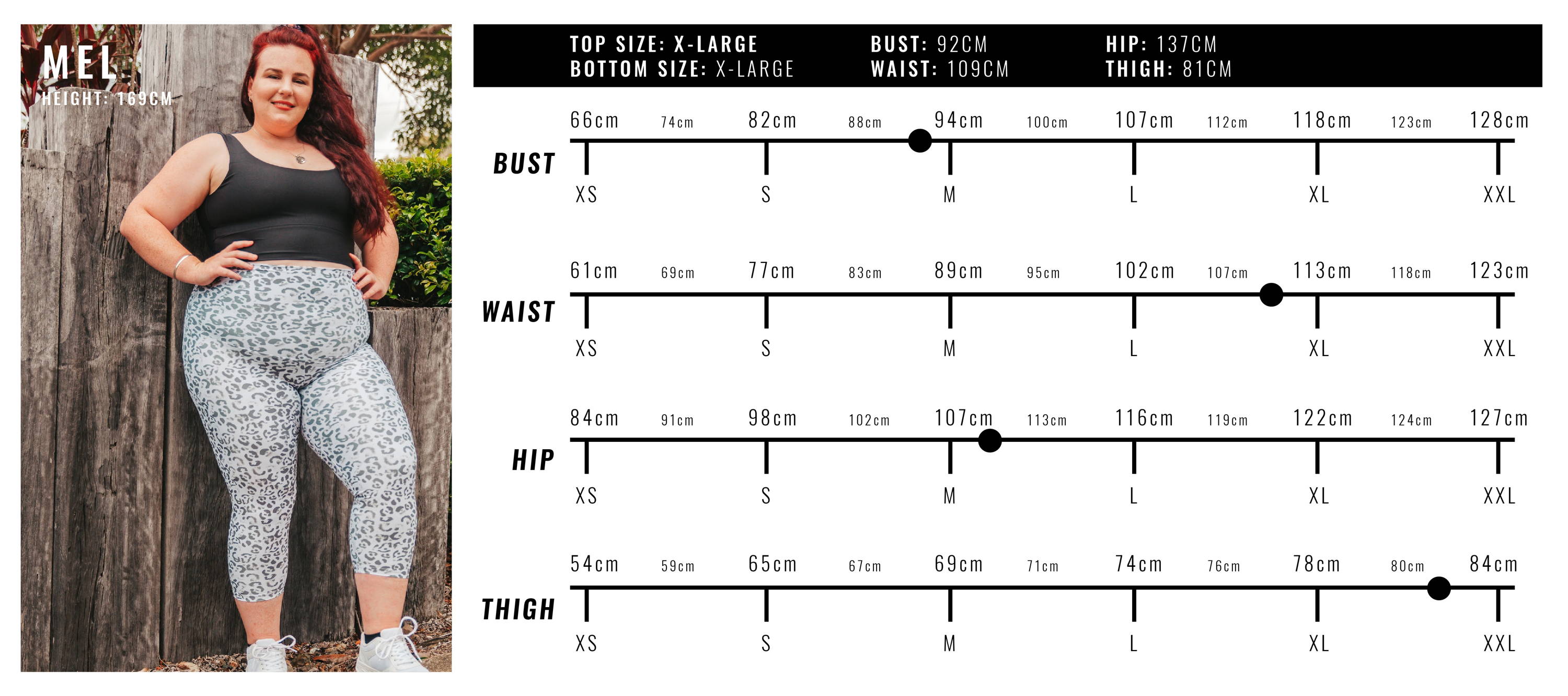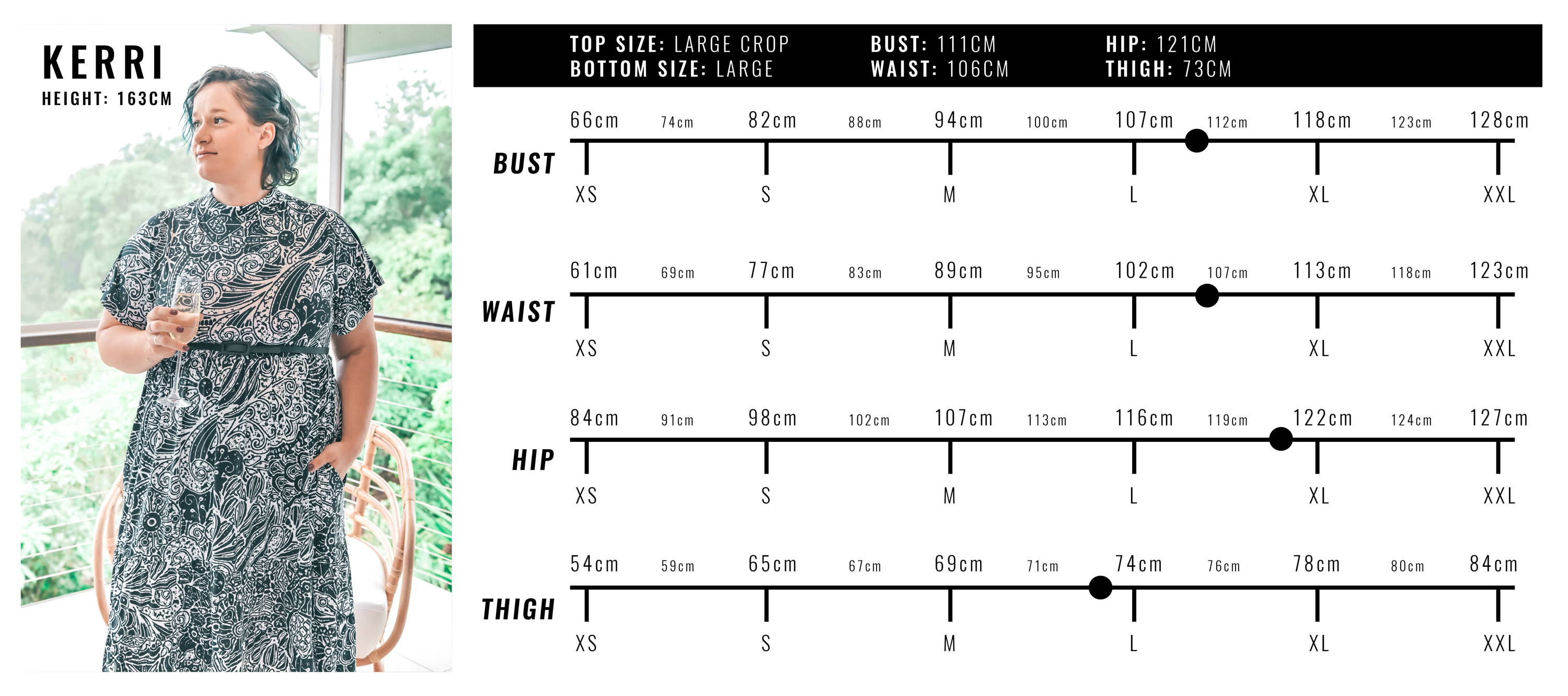 HOW DO I KNOW I'VE ORDERED THE RIGHT SIZE?
You've received your order and you have to decide whether you're going to pull your tags off or not...
They should sit high at the back and low at the front. 2cm above your booty and start on your pelvic bone.

Once they're sitting correctly, give them a good squatting... These babies

SHOULD NOT move!




If they're sitting PERFECT and don't move, but are still VERY firm in the band and crotch, that's OK!! They just need to be worn in like a good pair of shoes. This process takes about 2 hours




If everything sits perfect and feels nice and firm, then remove the tags and give them a good wash. If the fit isn't correct, then contact our team before removing your tags so we can organise a return asap.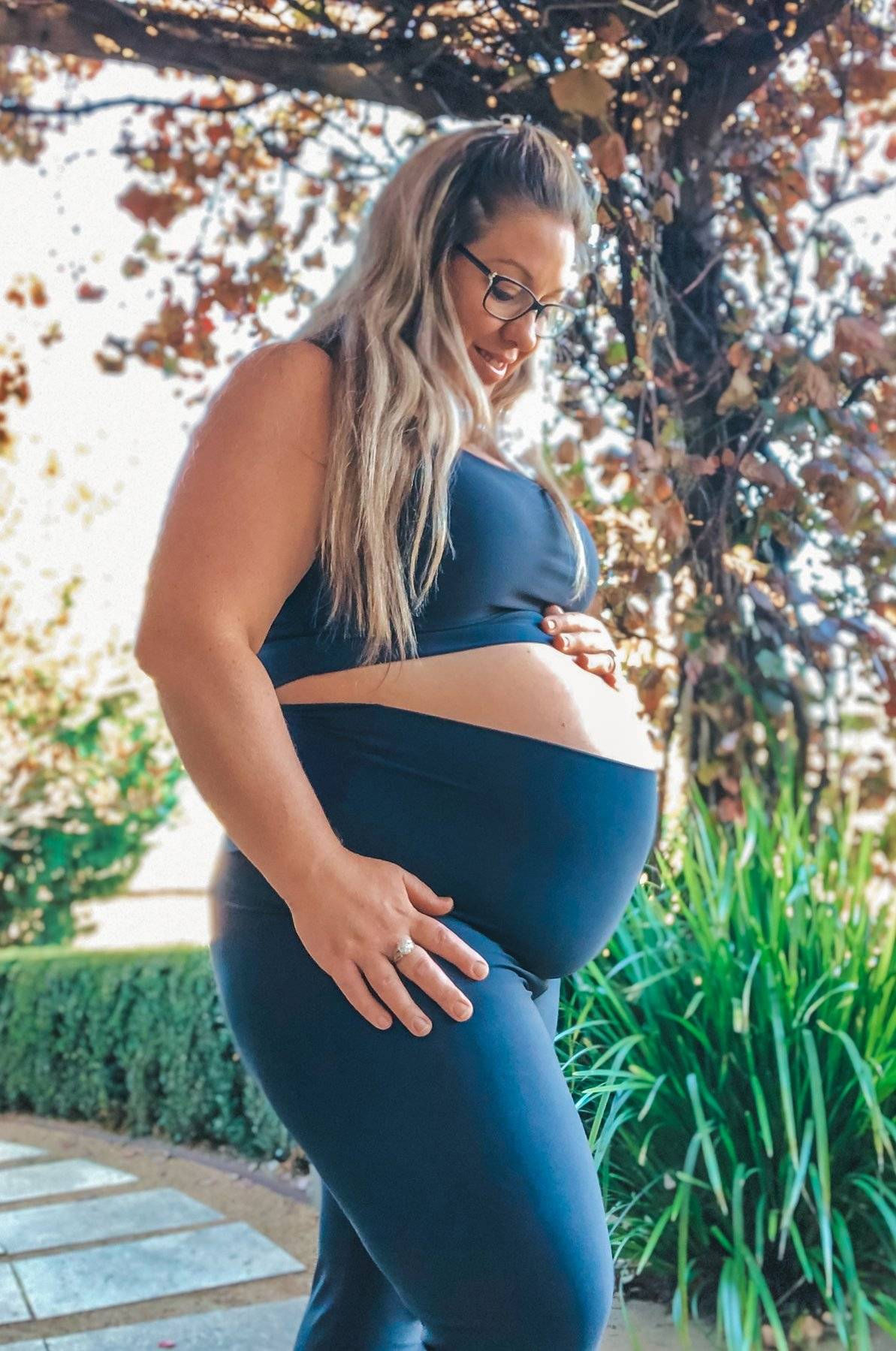 We want EVERYONE to have a perfect fit and that includes our strong Mummas!
FIRST TRIMESTER

: You can wear your normal exotica sizing;

no need for maternity

. This is because our regular bands have already enough stretch so they are comfortable for changing tummies!


SECOND TRIMESTER:

Order your Maternity Exoticas now. Wear your regular size Exoticas until they no longer stretch then change to your Maternity (depending on when you start to show).

THIRD TRIMESTER: Maternity

TIP: Your non-maternity Exotica's are also great for POST PREGNANT TUMMIES as they offer comfortable tummy control. Our leggings are also suitable for Mumma's who have had a C section as our band seam sits low (under where a C section scar would sit meaning no annoying seam rubbing on tender areas).
Head to our SIZING chart by clicking the button below.

We ALWAYS get asked what sizes we wear so we've made it easy for you!