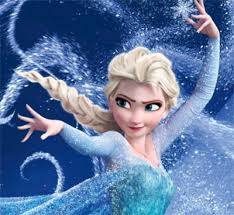 ---
We are all looking to make the best food choices for our families but it can be super hard when you have a million things going on every day & limited time.
My "Busy Mum" trick...Become the freezing Queen!
Stock up the freezer with tasty, nutritious snacks & treats & bulk cooked foods.
Even though I'm one of "Those" people who loves baking & cooking I know not all of you are, but I'm still all about keeping things simple & efficient.
If your going to get in the kitchen, bake shit loads, do a double batch of everything & make it worth while. Make a mess, get the kids involved (If you dare haha)
---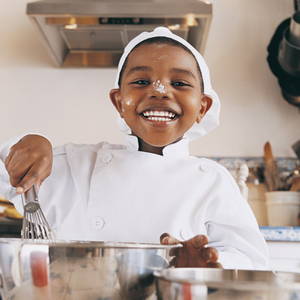 ---
Trust me you can freeze almost anything!!
I have a freezer for meat & a freezer for bread & bulk food. What will you find in there…
Cooked & bagged rice & pasta & beans (Think resistant starch)
Cooked sweet potato & pumpkin & potato (More resistant starch)
Chillis from our garden, Yep you can freeze chillies (That bush just wont stop haha)
Fresh herbs
Bread, Milk
Chopped zucchini, mango, banana, strawberries, grapes
Freshly squeezed orange & lemon & lime & watermelon juice ice cubes (With the rind grated into it)
Biscuits & slices & muffins
Whole meals like fried rice, macaroni, lasagne, mince for every occasion (Even my meat free walnut mince) curry, soups, dahl,
& unfortunately a lot of bait for the boys fishing escapades eeewww!
The only thing I have found that doesn't freeze well is egg based things like quiche. It just gets too full of water & defrosts all soggy & gross...You too? If you've conquered this problem any insider tips would be greatly received.
---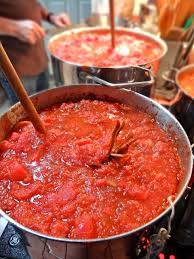 So next time you're doing dinner cook as much as you can fit in the biggest pot you've got.
Bake double the amount of sweet potato, potato or pumpkin. I cut mine into small cubes to bake so they get all caramelised on the outside & taste awesome. This then makes it easy to separate a portion while they are still frozen.
Cook as if you have double the family members & when your dishing dinner you can dish into containers & put them straight into the freezer. NO SECOND HELPINGS GREEDY GUTS FAMILY...it's already in the freezer haha
---
---
Chopped zucchini is a perfect addition to your smoothies to add nutrients & creaminess with virtually NO calories (Look up zucchini, it's almost like a free food)
Try ½ banana ½ zucchini next time & tell me what you think, You'll be going...
Dang Sarah stop it that's epic!!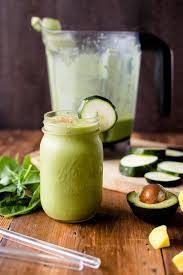 ---
This is a super helpful way to help on those crazy nights when you come home & go oh shit what am I going to cook for dinner!!
You'll go dive into the freezer & pull out a delicious, nutrient dense, ready to go meal, cooked with love, without all the nasties, everyone will enjoy.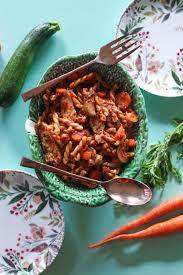 ---
There's just one thing I want to make you aware of...BPA's in plastic also leach into your food when exposed to extreme cold. So choose your storage bags/containers with awareness. Yep just the same as BPA's leach into food/drink when a container/bottle is exposed to heat (Left in sun, put in the microwave)
the same will happen when its exposed to ultra cold/frozen.
I have gradually (When I see them on special) converted to glass containers. The supermarket will have them 1/2 price quite often. Keep ya eyes peeled & stock up on a few each time & before you know it your plastic free baby!!
---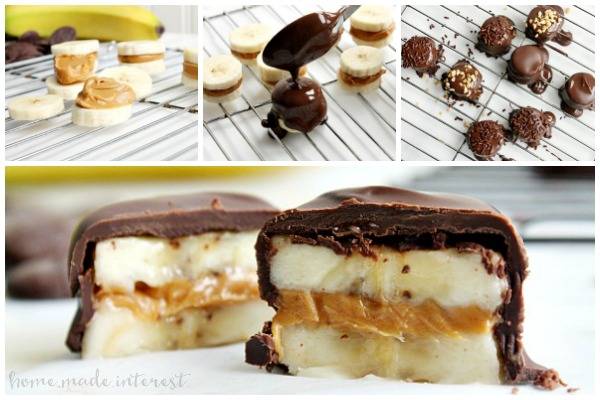 Here's a super tasty easy as pie way to use your frozen bananas. & they can store in the freezer to tantalise your taste buds any time.
The pictures kind of speak for them selves...
Chop up your banana, top with nut butter & put a banana lid on it. Its optional to add chocolate cause these are super tasty without the chocolate too.
---
Here's another super easy banana treat the whole family will love...
Banana ice blocks yuuum!! You can make them any way you like.
Big kids ones dipped in yogurt, coconut & pistachios.
The kids will love them drizzled with chocolate & sprinkles.
You can make them bite sized for the littlest family members & conveniently keep them in the freezer for desert, after school, weekend treats, any time really.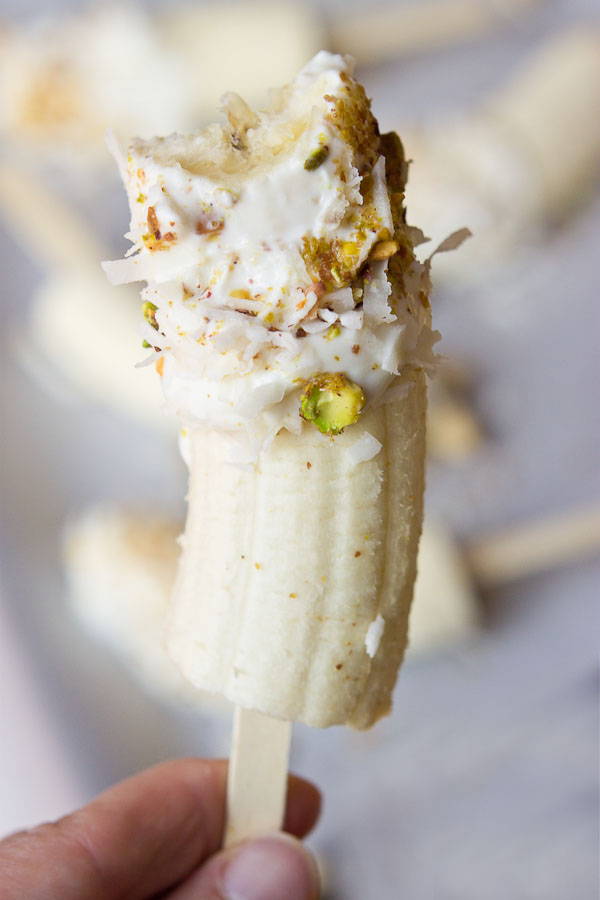 ---
Get freezing my ice queens & be sure to share your tips & tricks with the whole tribe so every one can have happy, healthy food on hand every day...
---

---