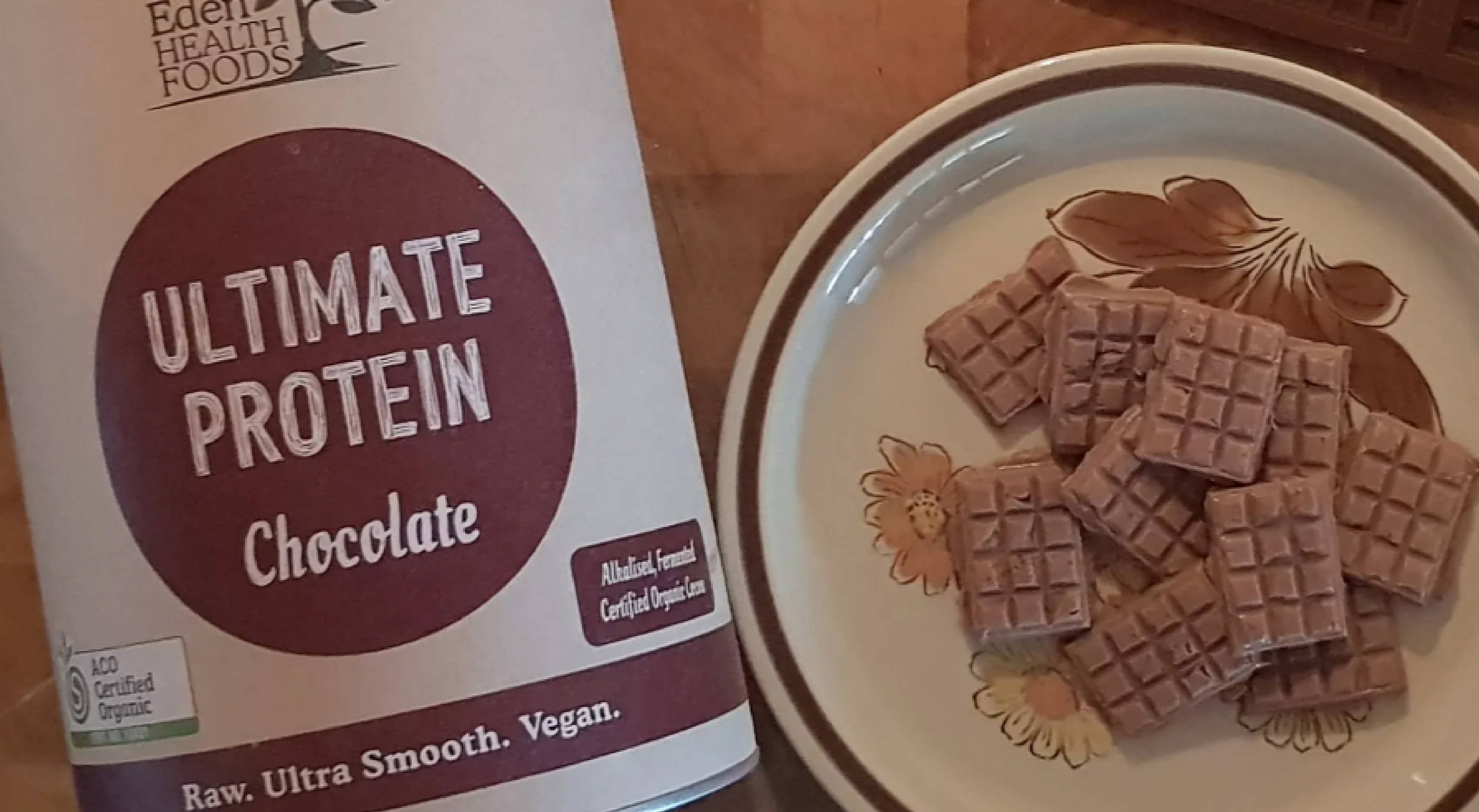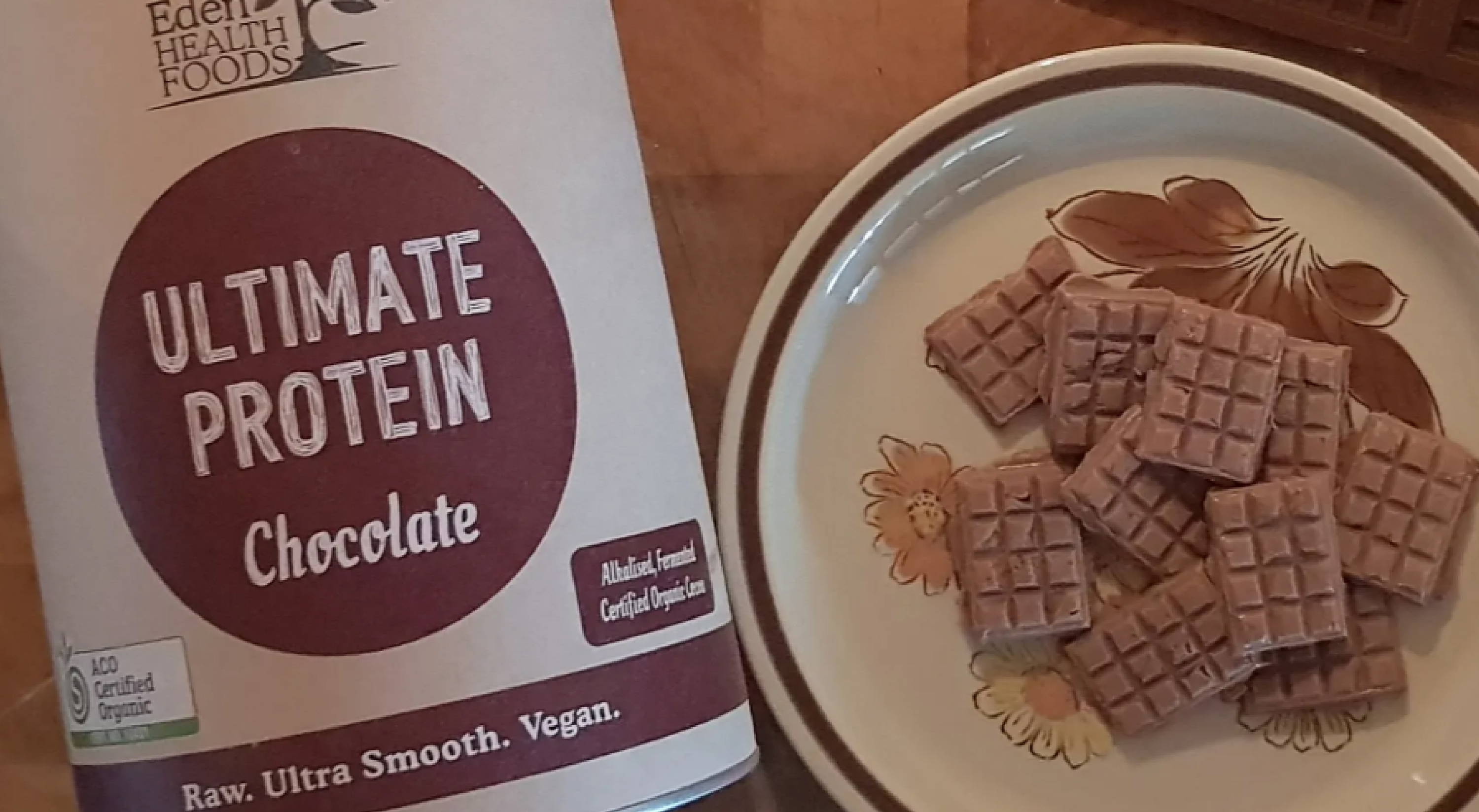 ---
You want to eat the WHOLE batch of fudge you make without feeling like your goin to puke!?! Hmmmm yep where do I sign up...
Here`s a totally simple (Even some one who doesn`t know how to boil an egg can make) fudge recipe.
It`s full of quality ingredients that wont load you up with sugar & leave you to hovering over the toilet bowl.
Actually I`m still not 100% sure I would call it fudge but its a totally yummy, chocolatey, slicey, thingy
that`s GOOD FOR YOU!! (Still in slight moderation)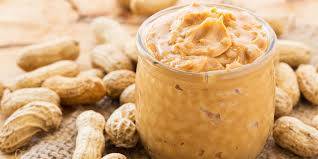 WHAT YOU WILL NEED
1/4 Cup Eden Healthfoods Protein in Chocolate or Vanilla Flavour
1/4 Cup Raw Peanut Butter or Nut butter (Just smooshed nuts)
1/4 Cup Coconut Mylk (Or Mylk of your choice)
Pinch of Pink Himalayan Pink Salt
Optional Extras...
Cacao Powder to add more chocolatee-ness (Yes it's an actual word lol)
1/4 tspn Cinnamon
1 Tblspn Pure Maple Syrup
---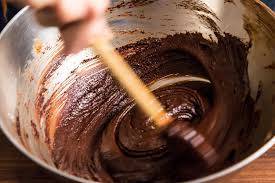 Lets Get Cookin'....
*Get yourself a bowl & add your Eden Healthfoods Protein & Mylk (add a little water if needed)
*Stir to make a paste.
*Mix in your Peanut Butter.
*Add Cacao Powder, cinnamon & Maple syrup (If you want to)
*add water until you get a consistency like toothpaste.
*Smoosh onto a plate covered in baking paper or into silicone moulds.
*Put in freezer for 30-40 Minutes.
*Break into pieces & enjoy.
*Leave in freezer to snack on any time.
---
The great thing about this recipe is that you have ALL wholefood ingredients & NO NASTIES!
Cacao vs Cocoa, What's The difference...
Yes a slight mix up of letters & like magic, confusion for every one.
Cacao (Ka-kow) is the less processed version of cocoa.
Because it's less processed it's closer to its natural form & has more nutrients available for you, bonus Chocolate with nutritional benefits.
It's a bit like Milk chocolate vs dark Chocolate.  
Cacao has essential minerals to increase energy, aid weight loss, improve mood, improve heart health, has high levels of antioxidants.
Cacao is often referred to as the food of the Gods in Peruvian culture.
It is also used for ceremonial purposes
If you don`t have cacao in your kitchen ATM you can use cocoa but next time your stocking, up buy the good stuff.
---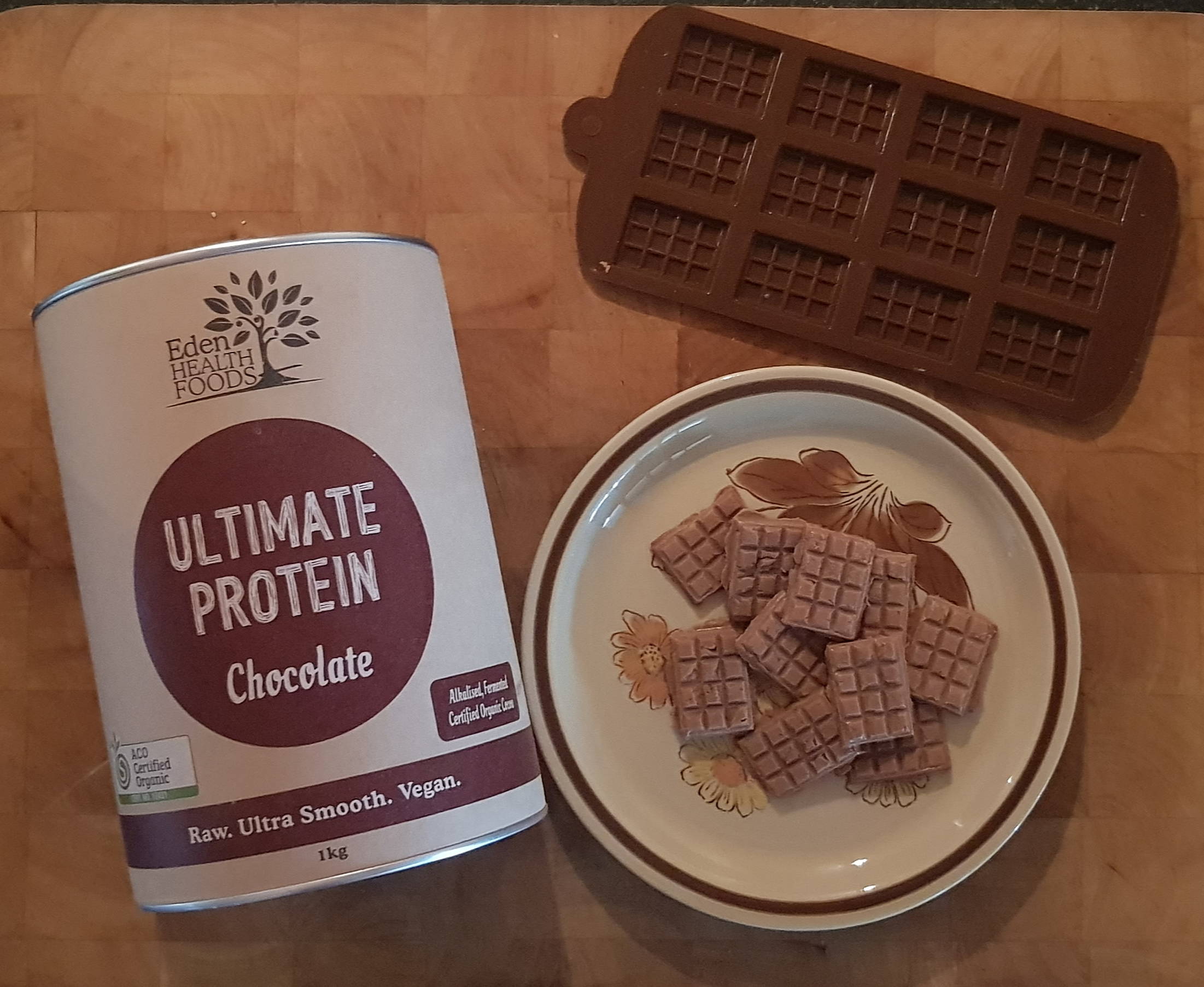 Get adventurous with this recipe if you like. You could also add nuts or seeds or cacao nibs or dried fruit.
Show us all what you can do. See if you can come up with a name for this deliciousness too...I`m all cool with any suggestions, lay them on me
---
---
---