Banana Breakfast-on-the-run Slice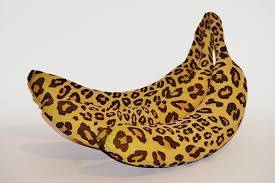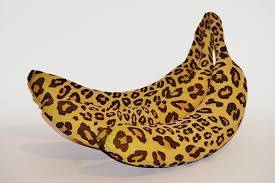 ---
If you haven't already picked up on it I loooove bananas & so does my whole family.
They are super nutritious, come with their own biodegradable wrapper & look like a smile.
They can come home battered & bruised in lunch boxes & with the heat over summer they do reach their expiry date pretty quick.
But don't go throwing them out, there are heaps of ways to use mushy bananas.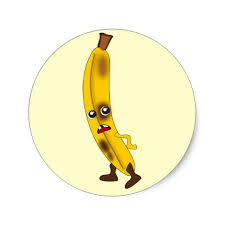 ---
The easiest & quickest go-to is freezing them.
Peel & chop the bananas into bite sized pieces, or just throw them in whole (Still peeled) You can dive into the freezer any time for a tasty treat that won't leave you or your kids with a sugar coma lol, they are like lollies for me, yuuum!
They are great for smoothies, adding to deserts, banana ice blocks & making "Nice-cream" (Recipes for another day)
When you defrost them you will get what I like to call "liquid banana sugar" sitting in the bowl. This can then replace using sugar in recipes when you bake with them, woohoo winning! Just adjust the recipe a little to account for the extra liquid goodness.
---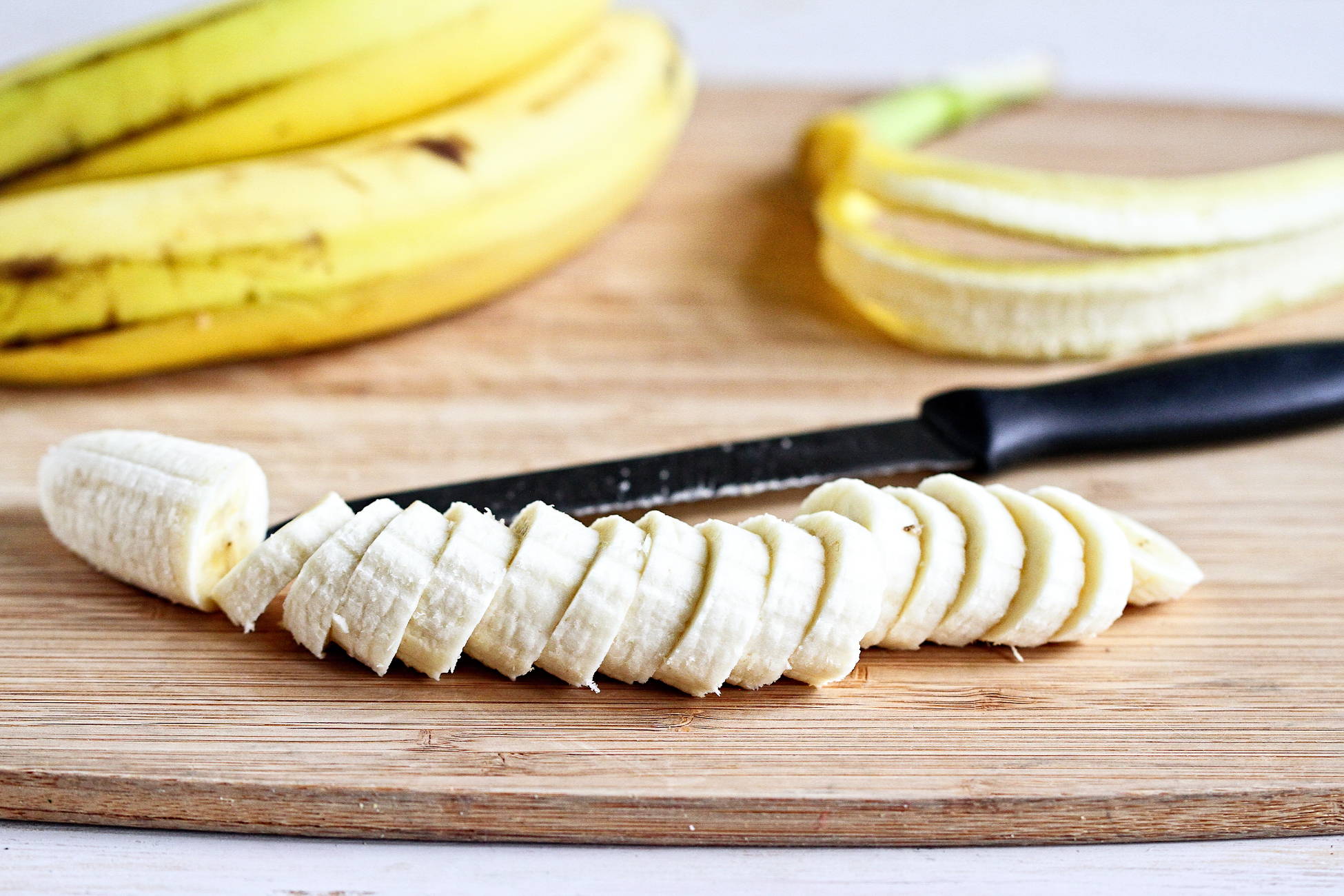 ---
Baking with old bananas is my favorite. They are soooo versatile. I will just mash the bananas, chuck them in the mixing bowl, start adding ingredients & see what it turns into.
Today this delish banana breakfast slice was magically created. Totally yummy, full of nutrients & fibre, perfect for lunch boxes & breakfast on the run.
---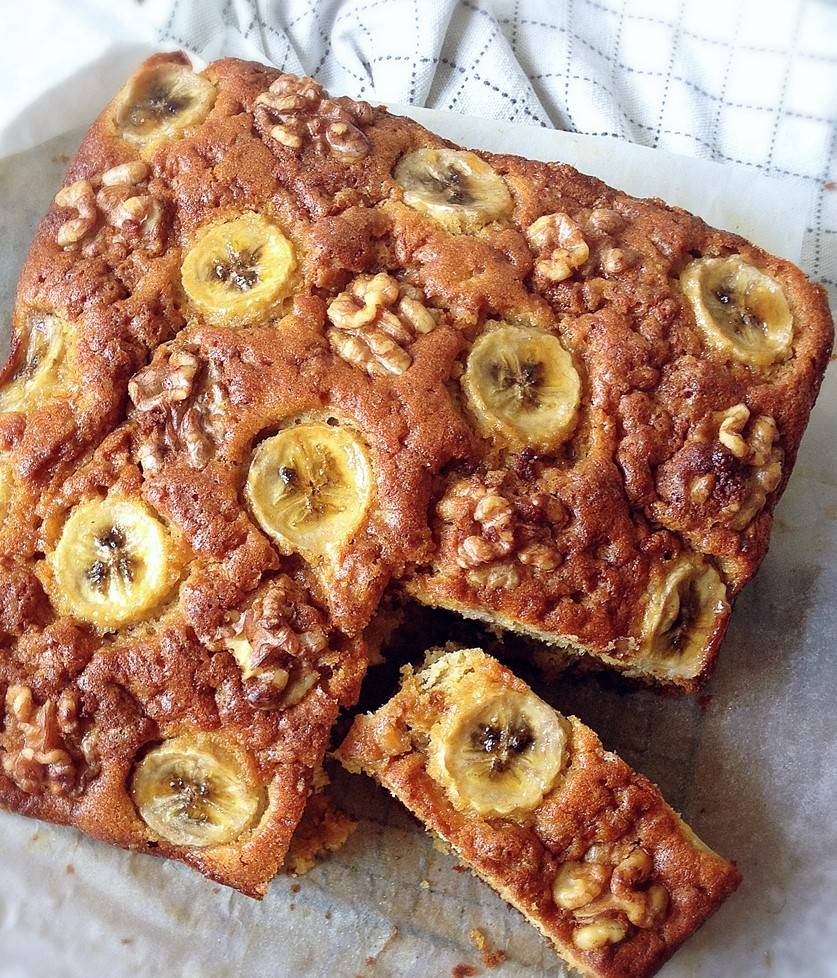 ---
Banana Breakfast-on-the-run slice
8 worn out bananas
1 C chopped walnuts or pepitas (Or nut/seed of choice)
½ C sultanas (Or dried fruit of choice)
2 C Rolled Oats (Ground)
1 C Gentle fibre
1tsp cinnamon
1 tsp ginger (Ginger powder can differ in how spicy it is so be careful here)
Rind of 1 lemon, orange or lime
1 Tblspn citrus juice
What to do…
1. Add to a large bowl mashed bananas, chopped walnuts, sultanas, cinnamon, ginger, citrus rind & juice & mix.
2. Add ground oats (I buzzed them in the coffee grinder) & gentle fibre mix until well combined.
3. Spread out in slice tin (I used a tin around 25x25cm square) You can make it pretty if you like & slice banana up & place over the top.
4. Bake at 180 celcius for 30-40 minutes (Check after 30 minutes) It should still spring back & be moist but not doughy.
5. Let cool for 10 minutes & flip out onto a cooling rack. Slice into squares when cooled.
---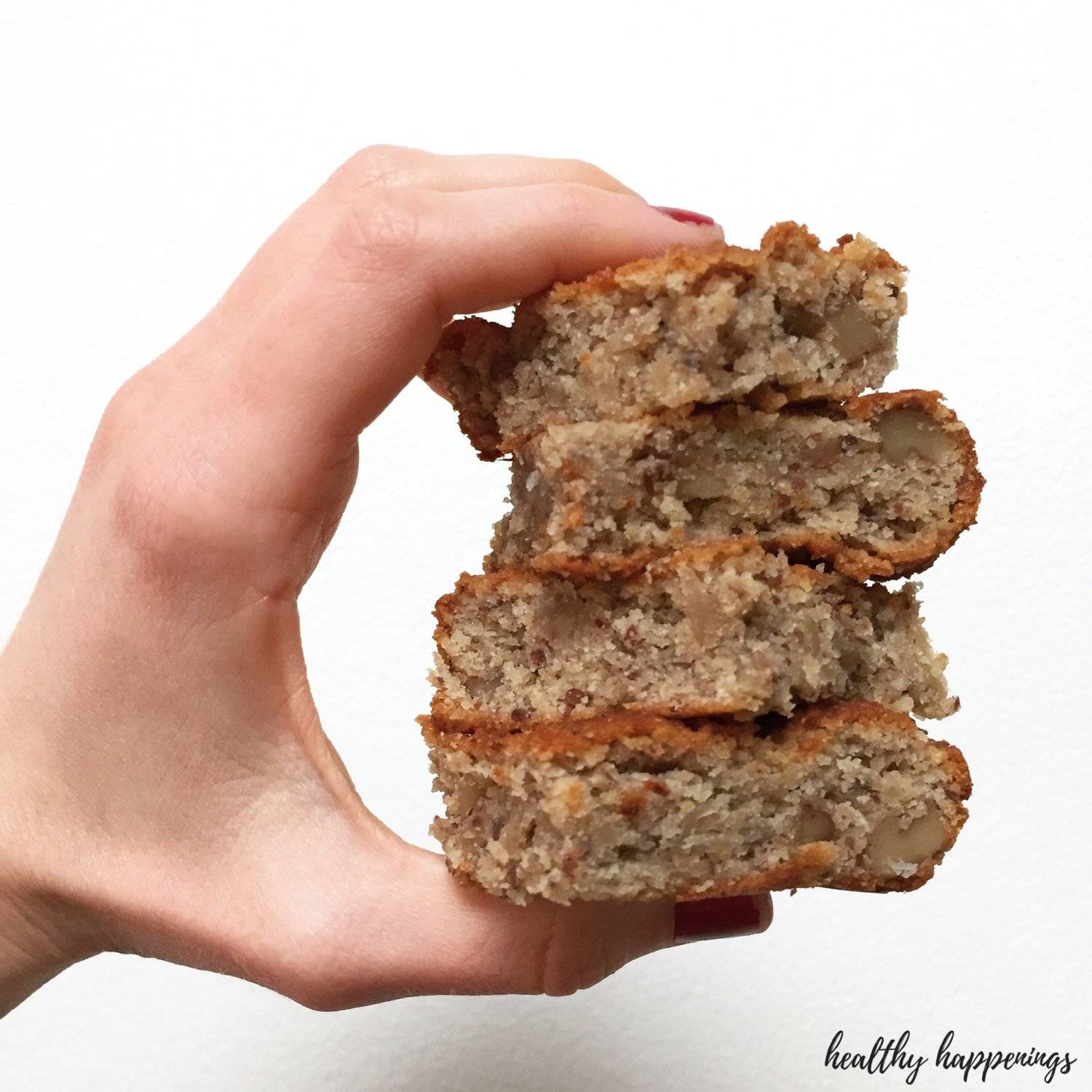 This will keep in an airtight container for around a week-ish.
My go-to is to freeze it!
Cut it up & put into a BPA free container/bag & use for school lunches. This also reduces the amount of times the kids (& you lol) will eat just by opening the pantry board & looking for food.
Its out of sight in the freezer & will hopefully last a little longer, maybe haha
Its delicious warmed up with ice-cream or nice-cream too.
---
NB: 1. The gentle fibre is just a combo of All bran, linseed, psyllium seeds & husks. You can use extra oats here but it won't be as bouncy & spongy. The psyllium husk adds a great texture & increases the fibre content massively. If you have psyllium husk use them but just ¼ cup
2.You could use almond or linseed meal in place of the ground oats if you like. This will reduce the carbohydrates & increase the fat content.
3. To increase the protein content omit 1 cup of oats for 1 cup of Eden Healthfoods Ultimate Protein in any flavour you like.
---
---
Be sure to sign up for our newsletter to keep up with all things exotica life & some more amazing ways to use frozen bananas

---